Advertise with TravelMaps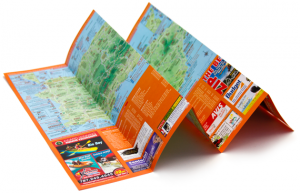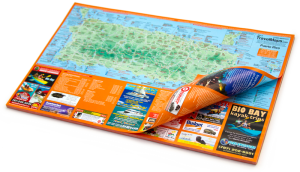 The Original Puerto Rico Maps for Travelers
TravelMaps and TravelMaps.com pinpoints advertisers, activities and other destinations. Available at hotels, information centers and advertisers throughout Puerto Rico and abroad–and it's free!
650,000 Updated Free Maps Distributed
Over one million maps distributed at hundreds of sites makes TravelMaps Puerto Rico's most widely circulated travel guide and activity map. Two display formats: folded maps and flat maps on tear-away pads.
Eye-catching Maps
TravelMaps, made by a professional cartographer, contains more travel attractions than all other regional guides and it provides the greatest benefit to advertisers. Customers see your location every time they use the handy maps; not just once as in page-view magazines, guidebooks and smartphones.
TravelMaps Leads in Ad Renewals
High advertising renewal rates demonstrate TravelMaps' success and customer satisfaction. Over the last 5 years rates were as high as 90% and averaged 78%. Other island-wide travel guide renewal rates were 2-3 times lower than TravelMaps in comparable time periods.
Changeable, No-Sales-Commission Coupons
TravelMaps.com coupons are advertised on one million TravelMaps and at TravelMaps.com to reach travelers and visitors. Customers show your coupon on their smartphone/tablet screens or printouts to redeem.
Circulation
All distribution sites receive a full year's supply of TravelMaps
650,000 maps distributed
Website updated